Enhancing industry connection of seed testing and international cooperation of ISTA
The objectives of this study include the establishment of the international testing methods of moisture content, seedling evaluation and vigour of papaya seed, research the desiccation tolerance and storage behavior of papaya seed harvested in different growth stages, collected the data to establish the equation of seed vigor and inspect the histological change during seed growth. Invite the specialist of International Seed Testing Association (ISTA) executive and technical committee for technical exchange and contact the future visiting project of other ISTA accredited laboratory.

▲Fig1. The staff of seed testing laboratories in Asia
held a close meeting during the 2017 ISTA annual
meeting in Denver, USA.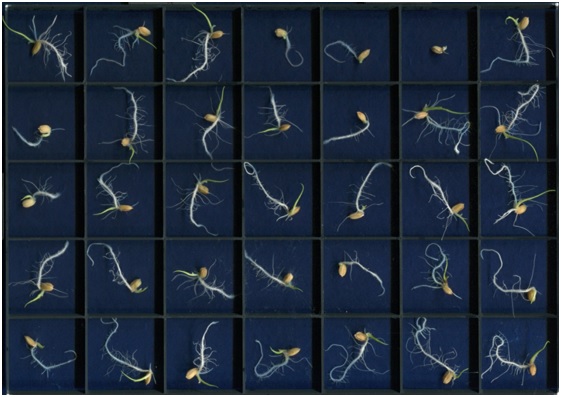 ▲Fig2. The seedling image that captured by intelligent
image recognition system.