Domestic grain seeds with international quality certification
In order to cooperate with the Large Granary Project and New Southbound Seed Internationalization Industrial Policy, Taiwan Seed Improvement and Propagation Station (TSIPS) actively introduced the ISO 9001 quality management system to improve the quality of domestic grain seeds and seedlings.
In early stage, in order to enrich the civilian requirement and support industrial development, the government rewarded the production of grains, and the area of grains increased year by year. In the 1960s the harvest area reached its heyday. However, with the opening of grain imports and the adjustment and transformation of domestically produced grains in the WTO, the industry has gradually narrowed. The annual production of domestic miscellaneous grains is about 480,000 T, only 6% of the 8 million MT importation. Therefore, since 2016, the Council of Agriculture (COA) has promoted the Large Granary Project to improve the self-sufficiency rate of domestic grain.
Since seedling industry is a highly international industry and focuses on brand image, health and environmental protection and rapid product circulation, international standardization has become an international business relationship and an indispensable element of trade exchange. Relatively has the advantage of quickly entering the global industrial supply chain. In order to ensure the quality and supply of crop seeds of the Large Granary Project, and to reach the international standards, TSIPS actively introduces the ISO 9001:2015 quality management system to strengthen the implementation and management of the processing, storage and sales of seeds (seedlings) such as grain crops, vegetables, tissue culture and green landscaping plant and to carry out operations management and service quality improvement. In June 2017, TSIPS passed the ISO 9001 audit and obtained the certificate. We look forward to maintaining strict quality management, to implement customer satisfaction, to provide better services to farmers across the country, and to strengthen the international development of Taiwan's seedling industry in the future.
In order to match the timing of sowing time and to make the seeds can be delivered to the farmers immediately, TSIPS has invested in the establishment of a "seed automatic packaging system" in 2017 and introduce artificial intelligence to greatly increased equipment capacity, product yield and saved 60% of packaging manpower. The follow-up project will establish the Intelligent Agriculture Seed (Seedlings) Production System to respond to the impact and crisis caused by demographic changes and rapid industrial changes.

▲ISO 9001:2015 certificate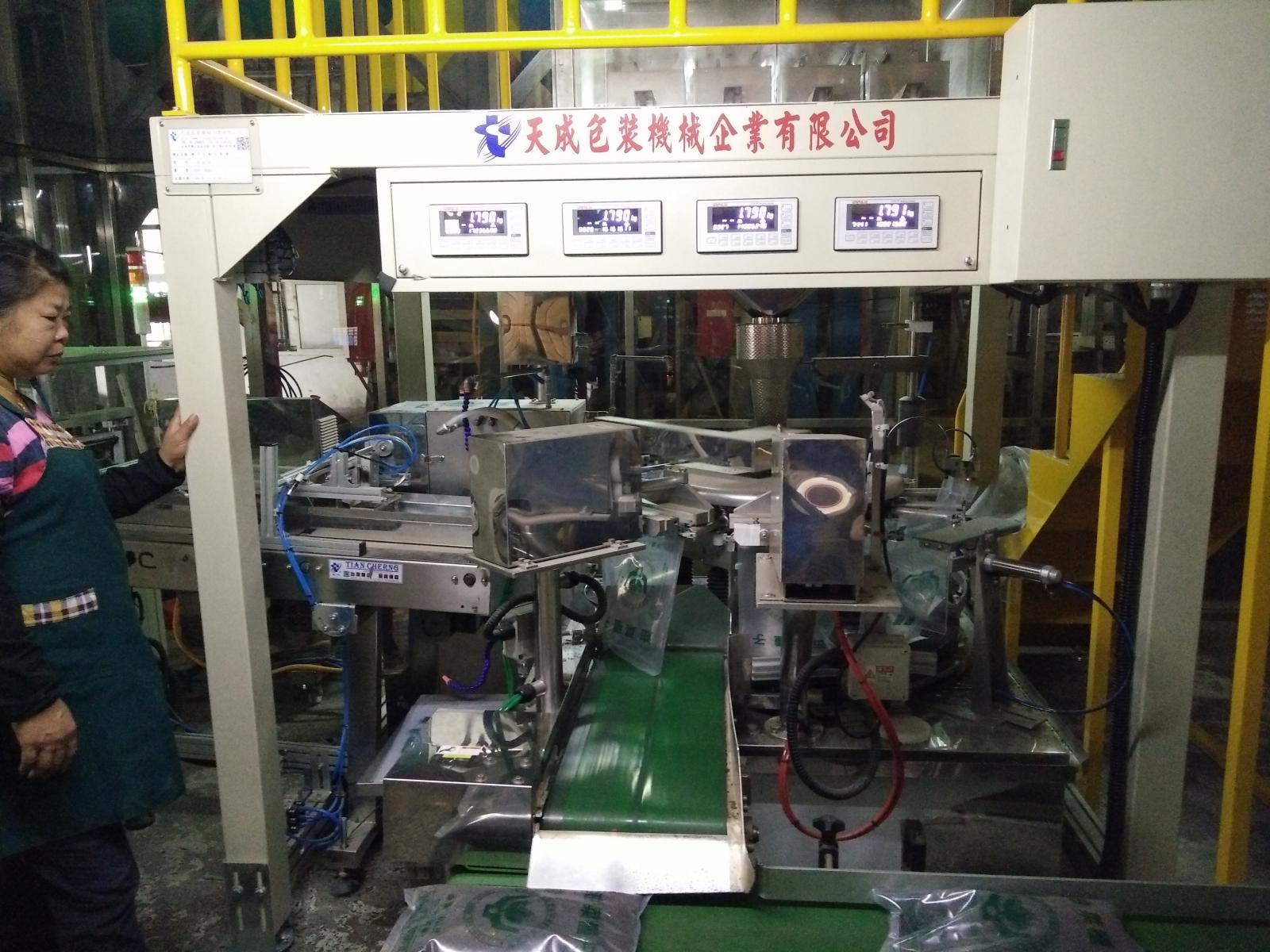 ▲Automatic packaging system operation 1

▲Automatic packaging system operation 2